If you are interested in learning how to add a minimalist touch to your home, you're in the right place: take note and put it into practice our minimalist decoration tips.
There are many ideas and trends to apply to the world of decoration. Every home should reflect its owner's style and character. Some people like their homes to be extravagant and colourful, while others prefer modern or eclectic, and others like simple and minimalist. If you're more into minimalism, this article is for you. Read on to discover the keys to minimalist decoration tips, its meaning and examples of how to apply it to each room in your home (kitchen, bathroom, living room and bedroom).
What is minimalist decoration?
Minimalism is the trend of stripping back to what's essential and useful.  The famous phrase "less is more", attributed to the modern architect Mies Van der Rohe, is the philosophical basis of this trend.
It emerged in the United States in the early 1960s, following the American geometric tradition and reacting against the predominance of realist currents and pop art by museums and collectors.
Focusing on interior design, this trend is based on being practical, elegant lighting and the empty spaces left by removing three-dimensional forms. It was popularised in the late 1980s in London and New York, where simplicity, white elements, cool lighting and large spaces with minimal objects and furniture were the stars of the moment.
Influenced by traditional Japanese design and architecture, minimalist decorationuses very few and simple elements to create a comfortable yet elegant space, i.e. stripping things back to the essentials. There are three fundamental rules: simplicity, naturalness and cleanliness. This oriental influence has a "moral perception" about the nature of truth and pursues the essence of materials and objects.
In short, minimalism is not simply to do away with excessive decoration but to reduce all elements to a point where nothing else can be removed to enhance the design.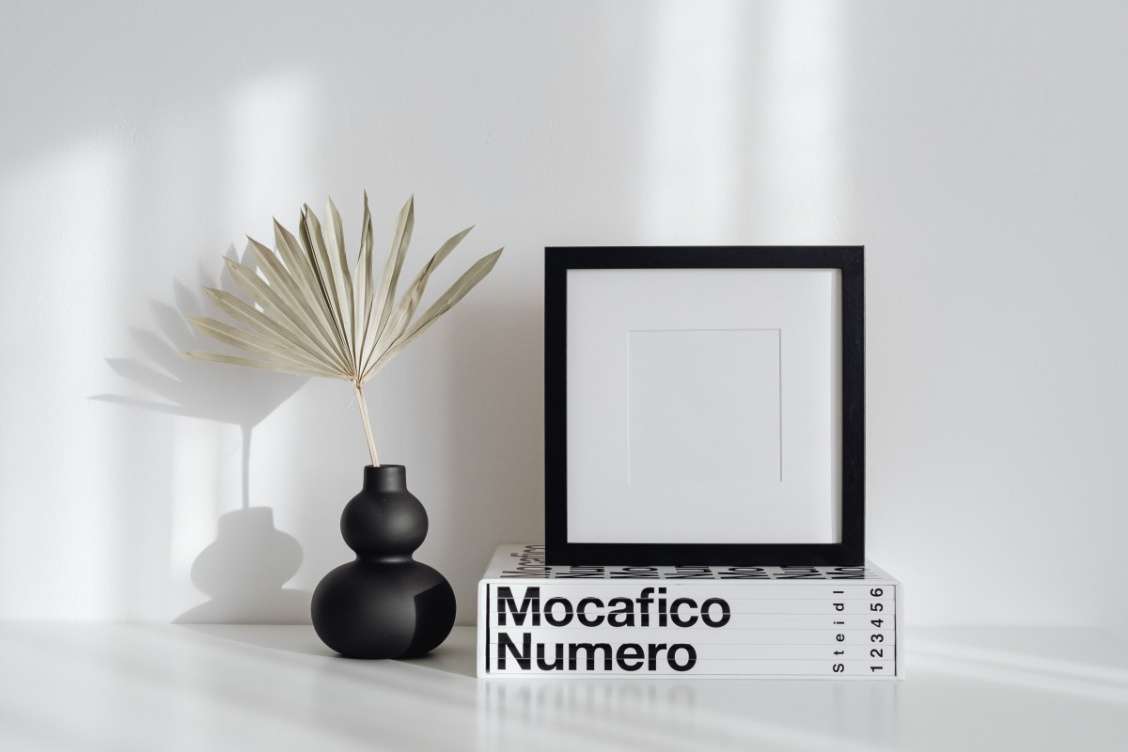 Keys to minimalist decoration
Simplicity and elegance are king, as well as the minimal use of materials, the choice of conservative colours and functionality over aesthetics. The keys and characteristics of minimalism are:
No furniture: Space is given to plants and practical elements, not furniture.
Uncluttered space: A minimalist home only has the essentials without sacrificing style, making it practical without being cluttered.
Bare walls: Walls should follow the "bare" concept. There should be no extravagant paintings or flamboyant decorations. One option is to use mirrors to give a sense of depth.
Avoid too many different details: Minimalism is based on quality rather than quantity.
The importance of lighting: Optimal lighting means avoiding an excess of light bulbs or artificial light. Always opt for natural light and its advantages.
Sustainability is relevant: By removing unnecessary objects and focusing on what's practical, necessary and sustainable.
How to achieve a minimalist decoration
Take note of these ideas to decorate every room in your home:
Minimalism in the kitchen
"Don't accumulate stuff" is the best minimalist principle for the kitchen. Clean, straight lines, simple and natural materials and no excessive decoration is the key to success with minimalism in this part of the house.
Neutral colours and smooth surfaces are also effective. Opt for plain furniture to avoid excessive visual weight and to form part of a cleaner, simpler finish. Declutter worktops and use built-in appliances to achieve the effect you are looking for.
Minimalism in the bathroom
You can also include this trend in the bathroom. Bathrooms usually only have the bare essentials, so it is the perfect place to apply this style.
Opt for simple, Nordic-style fittings and use very few visible elements. Ensure that mirrors and lighting are simple designs. Combined with contrasting neutral colours, your bathroom will be a picture of minimalism and modernism.
Minimalism in the living room
The living room is usually the largest room in the house, so it can seem a bit intimidating. You might even think it is harder to apply minimalism to this room but nothing could be further from the truth.
Opt for curved shapes for furniture and decorative elements, as they look elegant and soften the room. Choose natural materials and earthy colours, and you can't lose.
Minimalism in the bedroom
Considering the previous recommendations and characteristics, this room is easy-to-decorate with this simple and practical style.
Opt for white and neutral tones to prevent a colour overload, and choose furniture with geometric structures. Remove unnecessary objects and reduce decorative elements to a minimum.
Rely on textures to create greater dynamism, such as wicker chests or smooth, light wood on the headboard.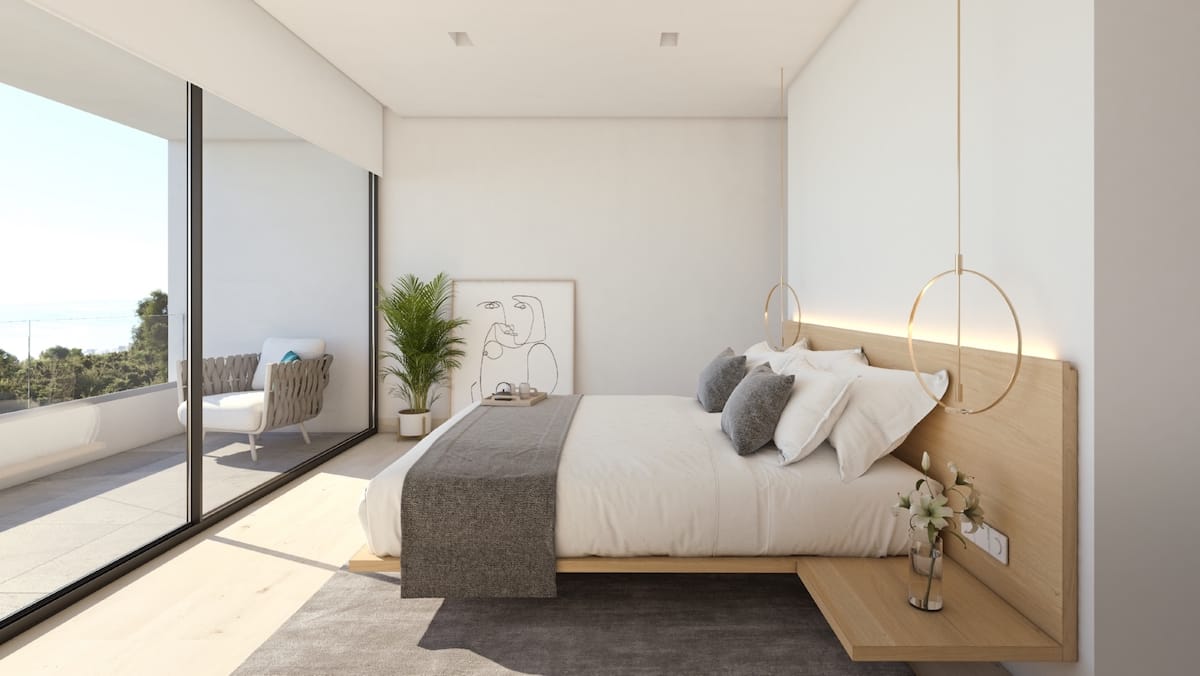 Source: Idealista. Photo by Pexels.