Spain's real estate market –
Having a home on the Spanish coast, where sun and beach predominate, continues to be a point of attraction for foreigners looking for a home abroad, specially on Spain's real estate market. Despite the restrictions on movement between countries due to the coronavirus pandemic, the obligation to undergo quarantine on returning to certain countries if you are not fully vaccinated or having to carry out tests before and after travelling, expats are still searching for and buying property for sale in Spain, especially on the Spanish coast.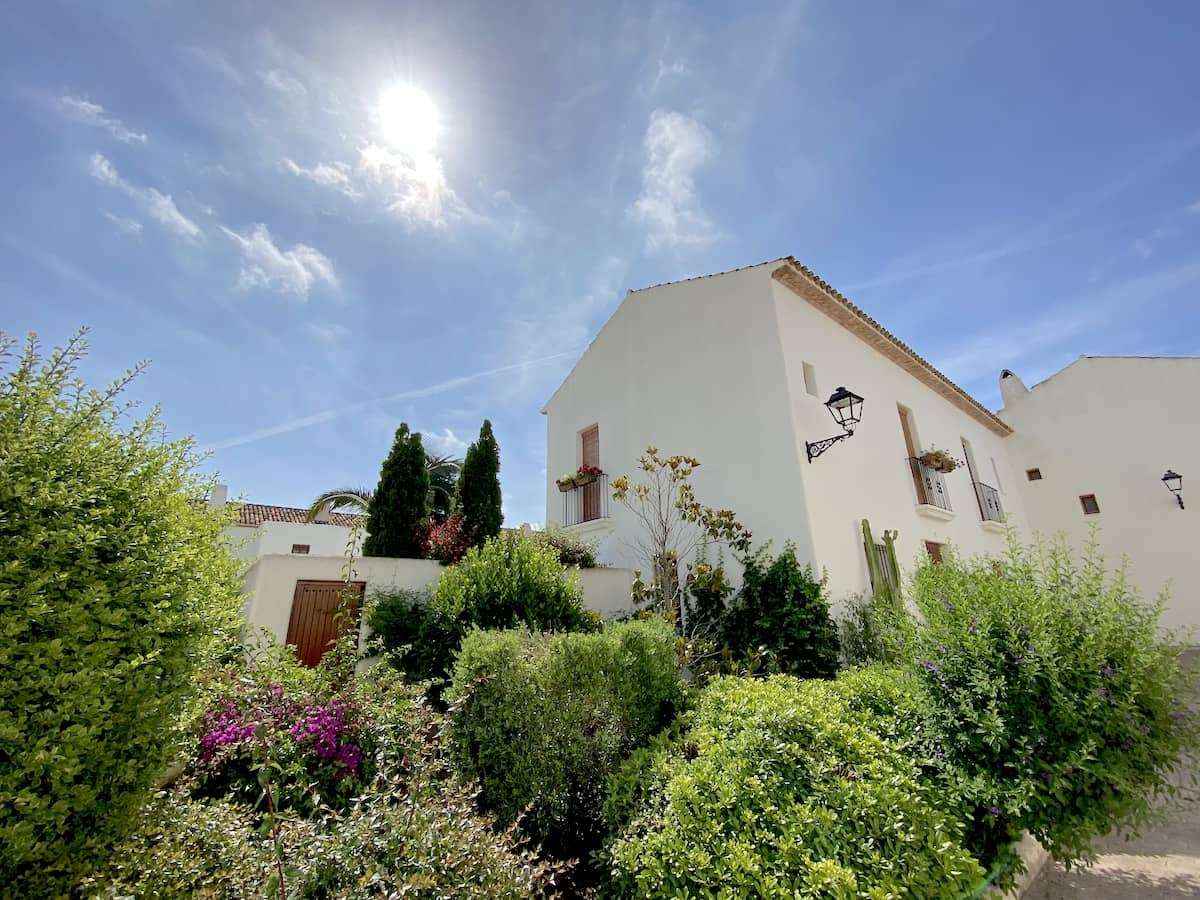 The latest data, at the close of the second quarter of 2021, shows that 11.3% of the total number of visits to idealista for buying and renting homes on the Spanish coast come from abroad. In spite of the Spanish coast remaining a popular destination for expat buyers, this figure is 7.7 percentage points less than that recorded at the beginning of last summer.
In the study of Spanish coastal towns this 2021, carried out by idealista/data, the majority of searches are divided between Germany, France and the United Kingdom. Where foreigners want to buy or rent a house in Spain? Potential buyers from Germany dominate in most of the locations (218), especially on the Valencian coast and on the Spanish islands. They are closely followed by those from France (130), with a predominance on the Catalan and Basque coasts, and the United Kingdom (129), which has lost first place in many areas. In spite of this, British expats continue to be interested above all in the Costa Blanca, Murcia and Andalusia in general.
After these three countries, the interest in buying or renting property in Spain comes from buyers in the USA, Italy and Switzerland. Residents in the world's largest economy prefer the Cantabrian coast, those from Italy prefer the Canary and Balearic islands, while Swiss users opt for Galicia.
In the northern provinces of Spain, bathed by the Atlantic Ocean and the Cantabrian Sea, the main searches for houses to buy or rent come from the United Kingdom. In spite of this, in most Galician provinces, users from Switzerland and the USA also stand out. In Gipuzkoa, the French predominate, while in Biscay, German and British expats buy the most. In Asturias, the main searches come from the USA, while in Cantabria they are from Germany.
In the main cities and best-known coastal destinations in the North of Spain, interest from the United Kingdom prevails, such as in Getxo and Barakaldo. Leioa, the most expensive municipality on the Biscay coast (3,142 euros/m2) after Getxo (3,478 euros/m2), is dominated by searches from Germany. French buyers opt for San Sebastian (4,858 euros/m2) or Zarautz (4,532 euros/m2).
While British users also prefer A Coruña (2,141 euros/m2), Santander (1,993 euros/m2) or Comillas (1,989 euros/m2), Germans are interested in Ribamontan al Mar, the most expensive municipality in Cantabria (2,067 euros/m2). Americans, for their part, are opting for Asturias with destinations such as Gijón (1,656 euros/m2) or Gozón (1,158 euros/m2) standing out. Searches from France again stand out in Vigo (1,949 euros/m2), while the Swiss do so in Sanxenxo (2,064 euros/m2) and the Germans in Baiona (1,970 euros/m2).
Interest in buying or renting property from abroad in Catalonia in the coastal towns of Girona and Tarragona is mainly dominated by visitors from France, in destinations such as Castell-Platja d'Aro (2,968 euros/m2), Begur (2,864 euros/m2) or Roses (2,529 euros/m2).
In the province of Barcelona, the situation is much more diversified and there is interest from Germany in areas such as Castelldefels (3,429 euros/m2), Montgat (3,050 euros/m2) or Gavá (2,933 euros/m2). The British opt for Sitges (3,782 euros/m2), while Americans focus their searches in Vilassar de Mar (2,972 euros/m2) or Badalona (2,225 euros/m2). In Barcelona (3,987 euros/m2) French is also the most predominant nationality.
The Valencian coast is characterised by a shift from the dominance of searches from France in all the coastal municipalities of Castellón to a greater diversity of countries in Alicante. In between, in Valencia, there is greater interest from Germany, for example, in Alboraya (2,234 euros/m2) or Playa Puig (2,004 euros/m2). Users from France again prefer the city of Valencia (1,830 euros/m2) along with tourist areas such as Guardamar (1,603 euros/m2) or Gandía (1,046 euros/m2).
Alicante's Costa Dorada is a greater amalgam of countries where users from the United Kingdom, who still dominate in Benidorm (2,114 euros/m2) or La Villajoyosa (1,535 euros/m2), have given way to the French in Alicante (1,468 euros/m2) or Elche (1,062 euros/m2). Users from the Netherlands are growing beyond Benissa (2,607 euros/m2) or Jávea (2,482 euros/m2) and already account for the main visits in Moraira (3,081 euros/m2), Altea (2,208 euros/m2) or Alfaz del Pi (2,158 euros/m2).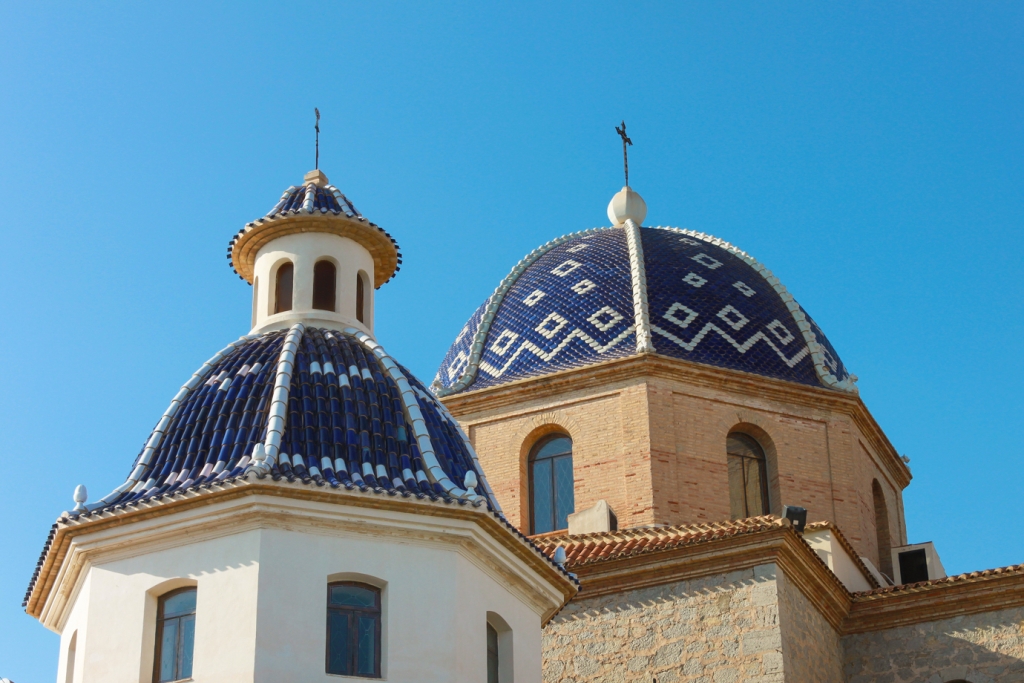 In Murcia, the country that stands out most in the search for houses to buy or rent is the United Kingdom, except for the Germans in La Manga del Mar Menor (1,528 euros/m2) or the French in Águilas (1,059 euros/m2), while the British still prefer Cartagena (1,142 euros/m2).
From Almeria to Huelva, the UK dominates the majority of searches for houses to buy or rent in Andalusian coastal towns. Despite being the leader in most municipalities, there are some outstanding locations where users from other countries have shown more interest.
In Almería (1,164 euros/m2), the British buy the most, while German buyers prefer Pulpí (1,439 euros/m2) and the French prefer Carboneras (1,130 euros/m2). In Granada, the Swedes prefer Almuñecar (1,889 euros/m2) and the Dutch prefer Polopos (616 euros/m2).
The United Kingdom is once again the leader in Malaga (2,136 euros/m2), Estepona (2,379 euros/m2) and Torremolinos (2,131 euros/m2), but cedes first place to the Swedes in Marbella (3,245 euros/m2), Nerja (2,865 euros/m2) and Fuengirola (2,376 euros/m2).
German buyers are once again showing widespread interest in the province of Cadiz, beating the British in the city of Cadiz (2,343 euros/m2), Zahara de los Atunes (2,792 euros/m2) and Tarifa (2,555 euros/m2), while the British continue to dominate in Sotogrande (2,386 euros/m2) and El Puerto de Santa Maria (1,703 euros/m2).
Finally, in Huelva, it is mainly the Portuguese who are interested in buying a house in the province on the border with their country. La Antilla (1,746 euros/m2), Islantilla (1,684 euros/m2), Isla Cristina (1,247 euros/m2) or Ayamonte (1,216 euros/m2) are just a few examples of the interest of Portuguese users, together with that of Germans in the city of Huelva (1,102 euros/m2).
On the Canary and Balearic Islands, there is a greater variety of nationalities looking for homes on their coasts due to their good climate, location and good infrastructures. The Balearic Islands have the highest prices, but this this doesn't put off foreign buyers.
While Mallorca is traditionally dominated by Germans, Ibiza attracts more buyers from Italy or the Netherlands. On the smaller islands, the French prefer Menorca and the Italians prefer Formentera.
Formentera is, in fact, the most expensive municipality of those analysed with its 7,491 euros/m2, followed by the Ibizan town of Sant Joan de Labritja (6,312 euros/m2), and the Mallorcan towns of Andratx (5,177 euros/m2) and Deya (4,990 euros/m2). Not far behind are Santa Eulalia del Río (4,930 euros/m2) or San José (4,881 euros/m2) or the capital of Eivissa itself (4,829 euros/m2).
In the Canary Islands, meanwhile, searches from Germany show that buyers prefer the main tourist islands of Gran Canaria and Tenerife or Lanzarote, while from Italy they prefer Fuerteventura.